Tired of setting up Flare topic files manually? Got enough work to last until Christmas next year? Keep reading and learn how you can use Excel to create 10,000 topic files in less than 7 minutes.
Click here to download an example spreadsheet.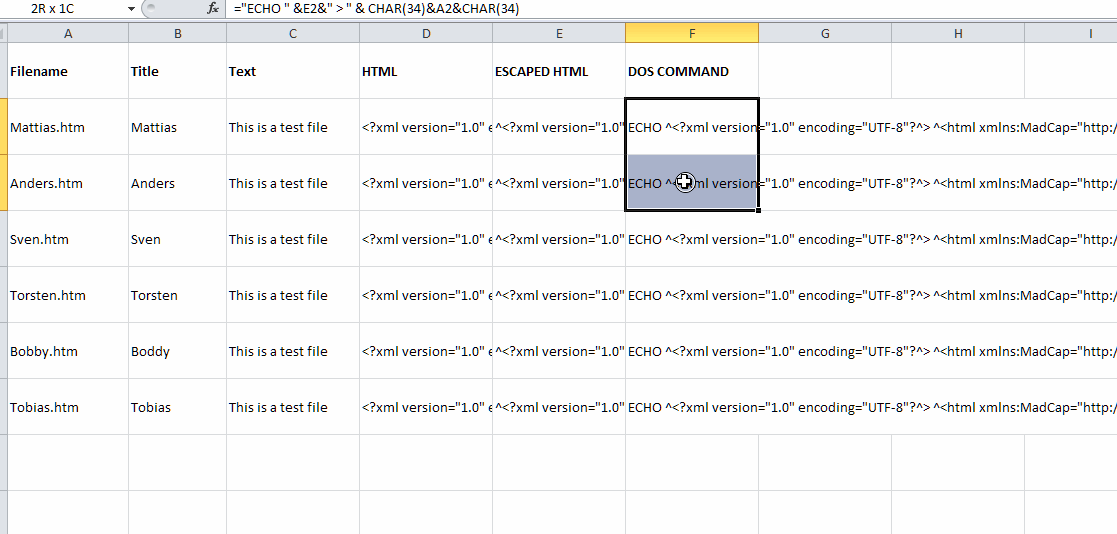 Set up or import your data to Excel (e.g. a list of topics).
Set up the HTML column.

Remember the XML-declaration.

Use 

char(34)

 to replace quotation marks in the HTML code. 

Set up the "escaped" HTML column using the SUBSTITUTE function.
Set up the "DOS command column" with the ECHO command.

Remember to specify the destination path.

Click & Drag to expand the formulas to all rows
Copy-Paste from Excel to DOS.

All files are created in the folder you've specified.