Combining QR-codes with variables in MadCap Flare
QR-codes can come in handy when you want to connect with users of printed documentation. A simple mailto-link in a QR code lets users provide feedback with their smartphones.
You can take this one step further by combining QR-codes with variables, for example topic title, page number, target title, or anything else you can put in a variable.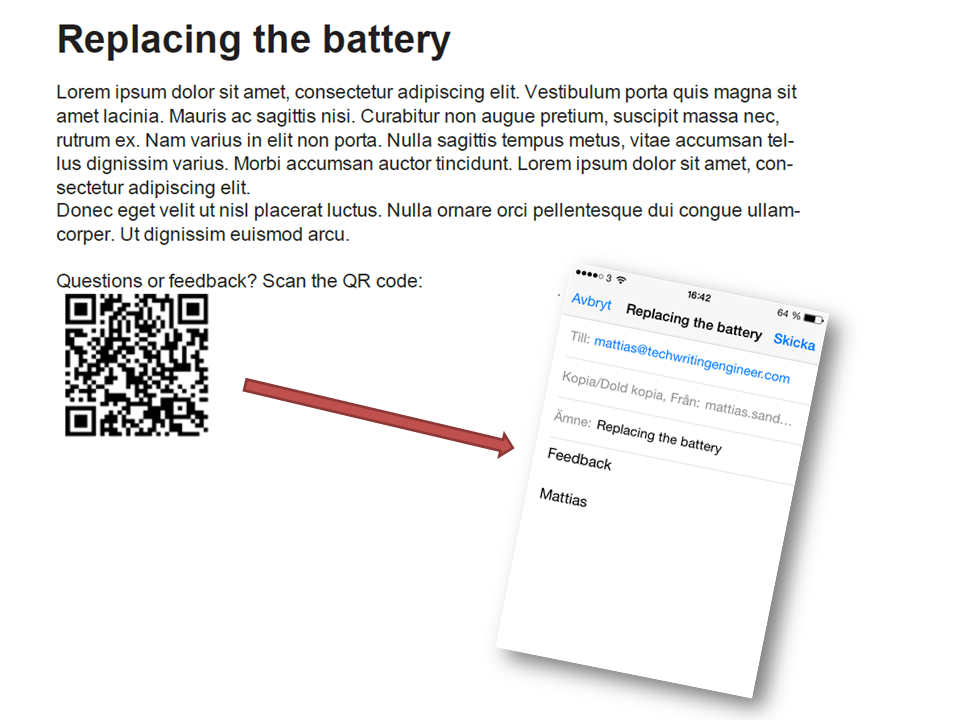 To insert a variable into a QR-code, follow these steps:
Insert the QR code.
Insert the variable(s) just below the QR code.
Open the Text Editor and combine the links, for example like this: mailto:mattias.@techwritingengineer.com?subject=<MadCap:variable name="System.Title" />